Veterans Manor (VMHS)

133 units providing low-income housing to senior and veteran men (55+) at risk of homelessness in the DTES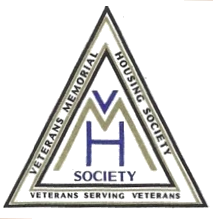 Whole Way House Society serves the residents of the Veterans Manor at 310 Alexander St, Vancouver, BC by providing Community Building Programs as well as one on one tenant support to 133 marginalized seniors and Veterans living in the Downtown Eastside.
In May of 2017, Whole Way House was proud to partner with the Veterans Memorial Housing Society through funding generously provided by BC Housing to provide the Supportive Housing Services at the Veterans Manor. Because of this partnership, we are able to receive new tenants from the Supportive Housing Registry waitlist, provide support and access to vital resources, as well as a safe and welcoming community.
The Veterans Manor was built in 1986 in response to the housing crisis during Expo '86 and many Veterans were being evicted. It is owned and operated by the Veterans Memorial Housing Society, has 133 units (mix of single room with 2 piece bath and full bachelor suites), a beautiful rooftop garden and outdoor courtyard and 24/7 reception staff for security.