Our story
Whole Way House was co-founded by Jenny & Josh Konkin in 2013 and currently serves the residents of The Veterans Manor.
The story and history behind Whole Way House
An interview with Jenny Konkin (2:34)
Watch this interview with Jenny Konkin, President and Co-Founder, to hear the story and history behind Whole Way House.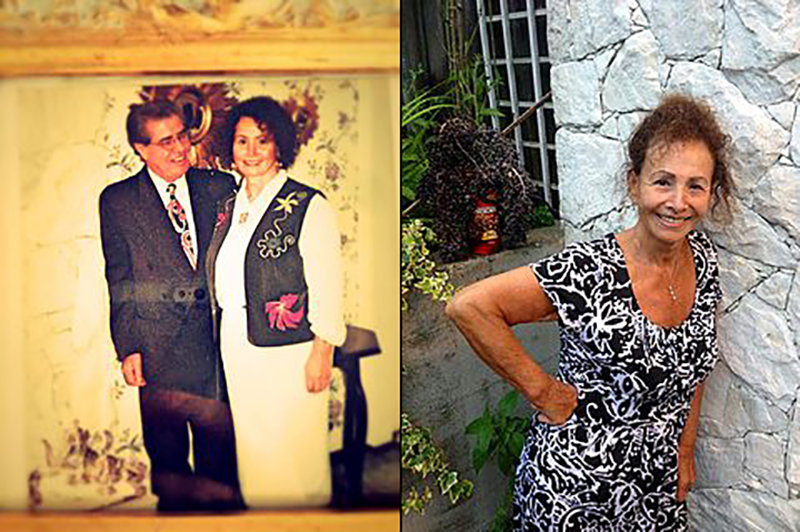 Mario & Mina Angelicola (aka "The Nonna")
Whole Way House began its journey serving the residents of The Avalon Hotel. It was purchased by Mario & Mina Angelicola (Jenny & Josh's grandparents) in the late 1970's. It was turned into an SRO (single room occupancy) in the late 1990's and houses approximately 85 low-income tenants today.
Ron & Tina Konkin (Jenny & Josh's parents) managed the building after Mario passed away. They undertook a massive renovation, upgrading the building to improve the quality of life for the tenants to really be able to feel at home.
Josh & Jenny began managing the Avalon in 2010 and founded Whole Way House in March of 2013 in hopes of carrying on their family's legacy and as a response to the need for relationship and human connection among the tenants, many of whom struggle with addiction or mental health issues.
We would like to thank our grandfather Mario, (who went home to be with his Lord in 1998) and Mina for passing on their spirit of generosity and caring for the Downtown EastSide to their family.
We would also like to thank and honour Ron Konkin, our father, who went home to be with Jesus on Christmas Day, 2013 after beating his 4 year battle with cancer.
He was a huge part of Whole Way House and was so dearly loved by everyone there. His legacy is living on through the COMPASSION he taught and showed everyday.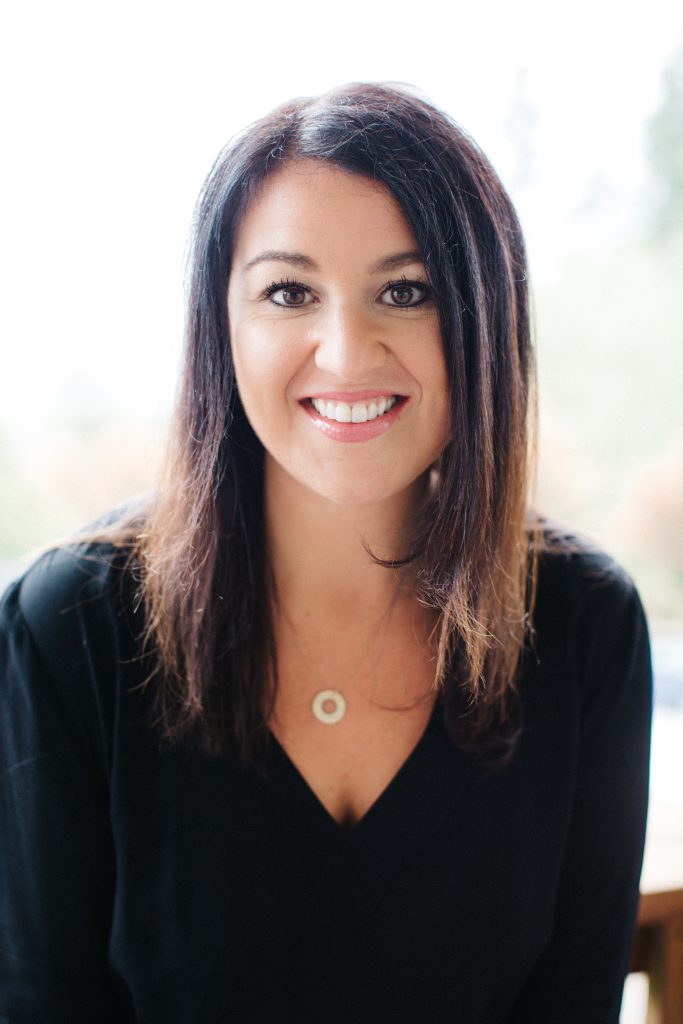 Jenny Konkin
President & Co-Founder
One of my favourite childhood memories is of my dad taking my brother Josh and I to sing at old age homes; he played guitar and we sang hymns to the elderly as a family. Afterwards, the sweet old ladies would come up to me and thank me for taking time out of my day to brighten up theirs. I was very young, but I knew that helping people in need was what I was called to do.
I am grateful to have parents who instilled in me the value of giving back and caring for those who are forgotten, lonely and hurting. Since then I have had the opportunity to volunteer with at-risk youth in inner-cities around the world, speak in juvenile detention centers, volunteer in orphanages in Mexico & Uganda and receive my degree in Psychology from SFU.
I have now been working in the Downtown EastSide of Vancouver since 2010 and I believe that every person has a story and I would like to get to know them.​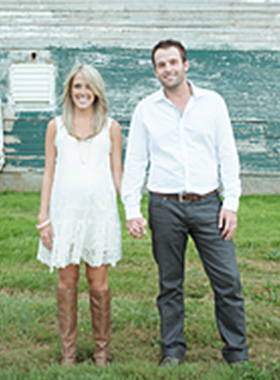 Josh & Mary Konkin
Co-Founders
Josh & Mary are high school sweethearts, have been married for four years and welcomed their first child, Scarlett, in 2012.
Josh has been involved in Downtown EastSide projects for over ten years. He has always had a heart for the hurting and is excited to any opportunity to help make a difference in people's lives.
Mary has had the opportunity to travel on missions trips around the globe ministering in third world countries. Those experiences have had a lasting impact on her and have stirred her heart for the less fortunate.
Josh & Mary are both passionate about giving back and hope to influence change in the Downtown EastSide.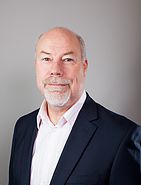 Bill Mollard has served in various senior leadership capacities during his 25 years in The Salvation Army including business and executive healthcare positions in hospitals and care homes across Canada. Outside of his tremendous success in executive leadership roles, Bill has been Senior Pastor of two churches in British Columbia.
With a heart for the poor and a desire to make a real difference in the lives of those in need in our communities, Bill continues to bring a valuable perspective as the President of Union Gospel Mission since 2008.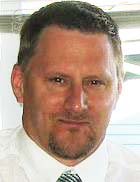 Cam is excited and ready, willing, and able to bring his entrepreneurial business experience and heart filled drive to Whole Way House. Through the past 28 years of experience with small and medium sized business ventures, Cam has developed a skill set that will be welcomed on the board of Whole Way House. Since arriving in Vancouver in 1994 he has built his business into an industry leader.
Cameron has participated in numerous community organizations and continues to do volunteer work with charitable organizations such as 'One More Time' which provides aid to the Downtown East Side community in Vancouver. Cam is an active member of the Sterling Men's Community, whose purpose is to help men strengthen their families and build relationships.
With his own family of four children age 9 to 27, he has a solid commitment and drive to helping build strong communities here at home and around the world.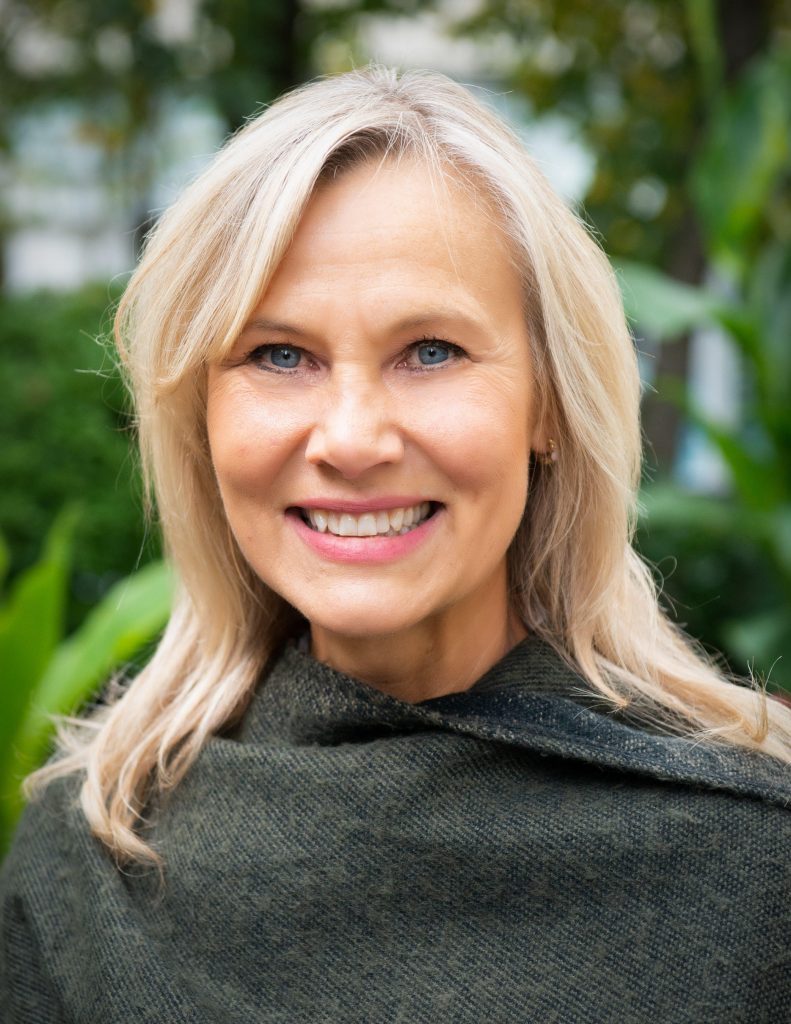 Kerstin Schwartz
Secretary
Kerstin was raised in a family where generosity was a way of life. Whether giving through church, other organizations, missions or simply the person next door, the passion to love your neighbour has never left. It continues to be a driving factor for her and her husband Andreas' way of life whether it be supporting the local church or their local neighbourhood. Whole Way House has become another avenue to accelerate the passion of giving back to the local community, whether it be helping out with special dinners, cleaning rooms or supporting fundraising efforts. 
For the last 30 years she has been working in the Vancouver area in both private and public service organizations. She is known for her project management, administration, and "reasonable" voice. Her work requires coordination between various departments, collaboration with partners and the ability to analyze and report key metrics ensuring activities align with goals. 
Kerstin sees her attitude of generosity and her experience as an administrator as a God-blessed gift allowing her to support the vision and passion of Whole Way House.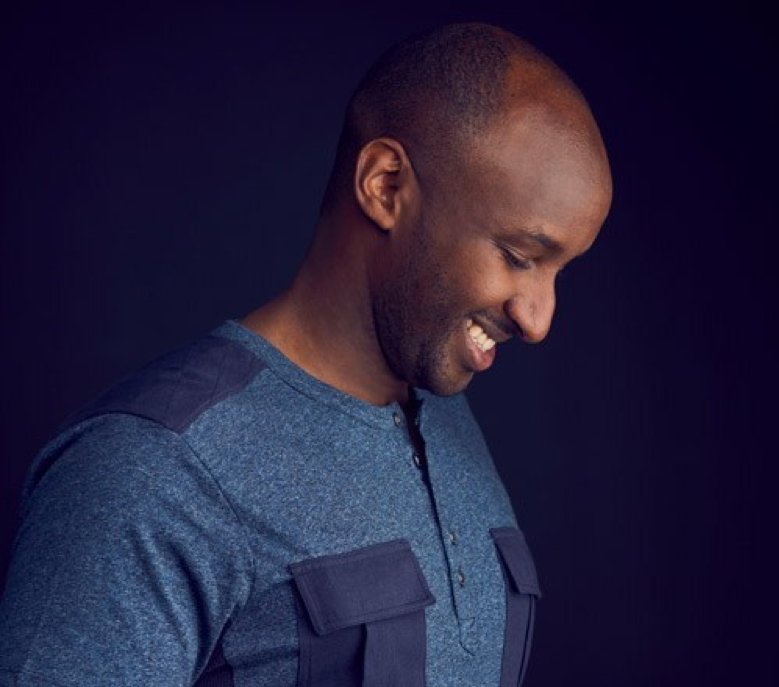 Chris Karuhije, born in 1985, is a former refugee from the Rwandan Genocide of 1994.  When he was just nine years of age, his home country of Rwanda was engulfed in a flame of violence of brutality that saw almost one million people die in a matter of 100 days.  Among the dead, were about 80% of his relatives and family, including his father Alphonse, and many others.  All in all, 70% of his people were exterminated in what would become one of the worst tragedies in modern history.
In 1997, Thacienne Karuhije, Chris' mother, and 4 of his siblings, immigrated to Canada and began a new life.  Determined to follow in his father's footsteps as a Minister of the Gospel, Chris enrolled in a two-year discipleship program at Springs Church, one of the largest churches in the nation.  He then started working for Crossroads Communication as a Program Director for a local Children's camp, where he saw over 4000 kids make decisions for Christ, before elevating to a National Program Director for all Crossroads camps across Canada.  His role was developing curriculum and resources for thousands of children across Canada.  
In November of 2011, Chris accepted the role of Children's Minister at Coastal Church.  He was ordained as a pastor two years later in 2013.  He now oversees the Department of Family Life that includes ministries to Coastal's families and is privileged to serve on Coastal's Lead Team.
Chris is also the author of We Were Royal Refugees, a brief memoir of his life in Rwanda and the events of the Rwandan Genocide.  He has been featured on national television and radio.  He lives in Downtown Vancouver, steps away from the church he loves, and is married to Kristy and has three children; London and Kyeligh (twins), and Justice.  He loves reading, writing, and horseback riding.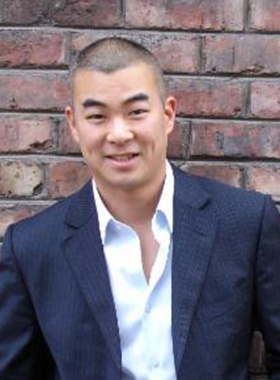 Chris is defined by an entrepreneurial spirit and a tenacity to see ideas take form. In 2004, he established an executive search firm which has had the honour of serving some of North America's most well known brands. The firm continues to innovate, leveraging its commercial success to influence positive social impact.
In 2006, Chris established a private equity firm focused on real estate structured finance. The firm is currently engaged in a luxurious 20-acre, hillside development in the Fraser Valley and continues to seek uniquely positioned development opportunities.
Chris is as active in the community as he is in business, devoting his passion, creativity, and contacts to various causes. He sits on the Board of his local church, and chairs a downtown business ministry connecting local business and political leaders. A Torontonian turned Vancouverite, Chris enjoys food, travel and playing Lego with his niece and nephew.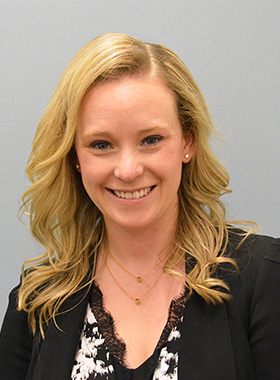 Rachel Thexton (@rthexton) enjoys coming up with fresh ideas and creative approaches to storytelling and media relations. Increasingly, Rachel incorporates digital strategy into communications plans and excels at generating coverage for clients in both mainstream media outlets and on the most frequented blogs.
Rachel works with her talented multi-lingual PR team to help clients to create content and make connections with diverse communities across British Columbia. Having worked in PR for twelve years, Rachel`s experience includes strategic communications for clients such as Bosa Properties, PepsiCo. Canada, CBC Television, and Starbucks Canada.
A graduate of Indiana University's School of Journalism, Rachel is a doting dog owner and devoted PR volunteer with the Vancouver SPCA and other BC animal rescue organizations.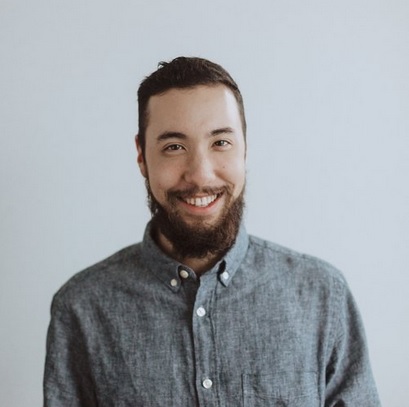 With a background in business and a keen eye for creative detail, Chris is a managing partner of a boutique production studio based in the Fraser Valley and helps brands across Western Canada to stand out from the crowd.
He uses his 10 years experience in marketing and sales to focus on building long term relationships with clients and achieving outstanding results. Now with his production team, Chris has travelled around the world, produced documentaries and award-winning short films.
Inspired by the legacy of his grandfather – a former leather craftsman and resident saddle maker who used to volunteer his time teaching leathercraft classes for inmates at the local penitentiary. Chris carries on this tradition through his studio, Outlaw Leather Co., and partners with Whole Way House Society to lead workshops for the community and program participants.
Chris works to end human trafficking in Canada and pays honour to his family's proud military heritage by being involved in Remembrance Day ceremonies for the veteran community. He has two young children, enjoys spending time outdoors in the mountains and working hard on the ranch.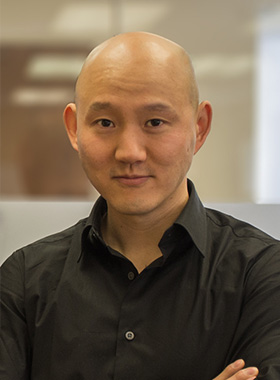 Michael's interests in community service in the DTES was sparked by a small group leader at Willingdon Church, leading him to join Union Gospel Mission's Streetlight and drop-in centre volunteer programs. These experiences gave Michael a first-hand account of the environment and challenges faced by residents living in the Downtown Eastside.
Michael's consulting background in Customer Relationship Management, Sales Force Automation and Digital Marketing has provided him with opportunities to work with Fortune 500 companies across several industry verticals. As a graduate of the University of Toronto, Michael moved to and fell in love with Vancouver in 2011.
Michael is a golf fanatic during the summer and enjoys hitting the slopes with his snowboard in the winter. Most importantly, Michael is a husband and devoted father to his newborn daughter.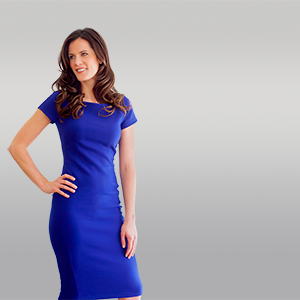 Natalie Genest is a Real Estate advisor and investor who has sold hundreds millions of dollars in real estate across the lower mainland and Vancouver Island. She has worked with Vancouver's leading developers on sales and marketing strategy and with a client base on the purchase and sale of their homes and real estate assets.
A graduate of the University of Victoria and currently enrolled in the Urban Land & Economic dipoloma program at UBC, Natalie is always looking for opportunity to grow her knowledge and further develop her skills.
A third generation Vancouverite, Natalie leads an active west coast lifestyle. She enjoys  waterskiing and spending time with family at the family cabin in the Cariboo.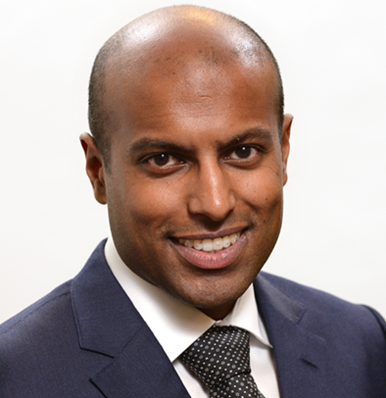 James has a passion for helping companies and projects develop from concept to operations. Over the past ten years James has spent time in Private Equity, Investment Banking and Reservoir Engineering working in the energy sector in Calgary. In 2015, James moved from Calgary to Vancouver to serve as Director of Finance at Steelhead LNG where he is responsible for capital raising and helping manage the company's finances. James is a past director of the Canadian World Petroleum Council (Youth Committee) and a past Board Observer at Monolith Materials. He is a CFA charter holder and a Professional Engineer registered in the province of Alberta.
James believes strongly in the value of community-building and it's role in bringing about change in people's lives. Along with his wife, James is an active member of Coastal Church and with Whole Way House.
Originally from India, James has fully embraced the West Coast life style. Along with his has two long-haired dachshunds, he spends his time enjoying the mountains and waterways around Vancouver.