Whole Way House provides community building programs and tenant support services to low income seniors, veterans and vulnerable residents in the DTES and across Vancouver.
Whole Way House is dedicated to creating a safe and welcoming environment where we can build meaningful relationships and a community that instills
worth
,
value
and
dignity
.
COVID-19 PANDEMIC RESPONSE PLAN
Seniors Meal Delivery Program
To date we have delivered more than 175,000 meals to low income seniors, veterans and vulnerable residents.
To learn more about our COVID-19 Meal Delivery Program, click here.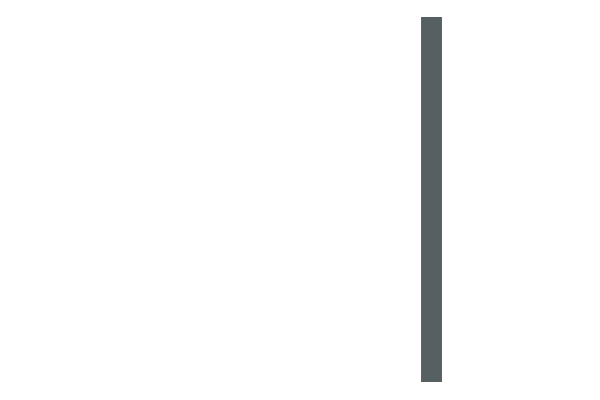 ReConnect by building meaningful relationships where we can combat loneliness and isolation in a safe and supportive community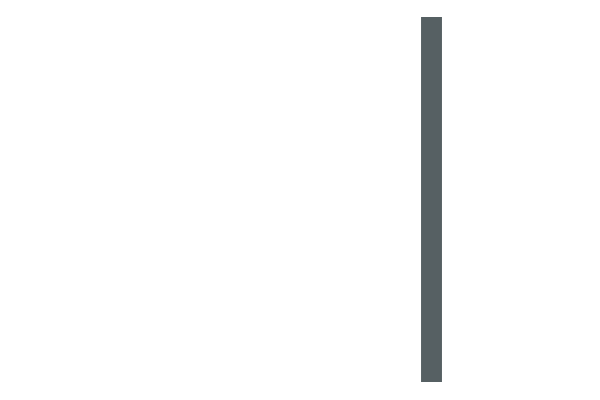 ReBuild a sense of belonging and purpose through opportunities to contribute, education and training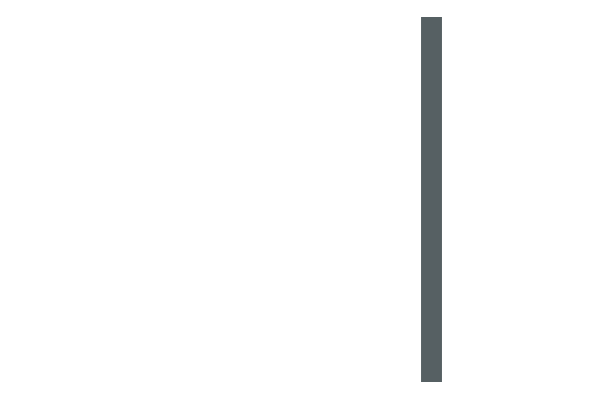 ReCenter around a meaningful and purposeful life through one on one tenant support services and connecting to community resources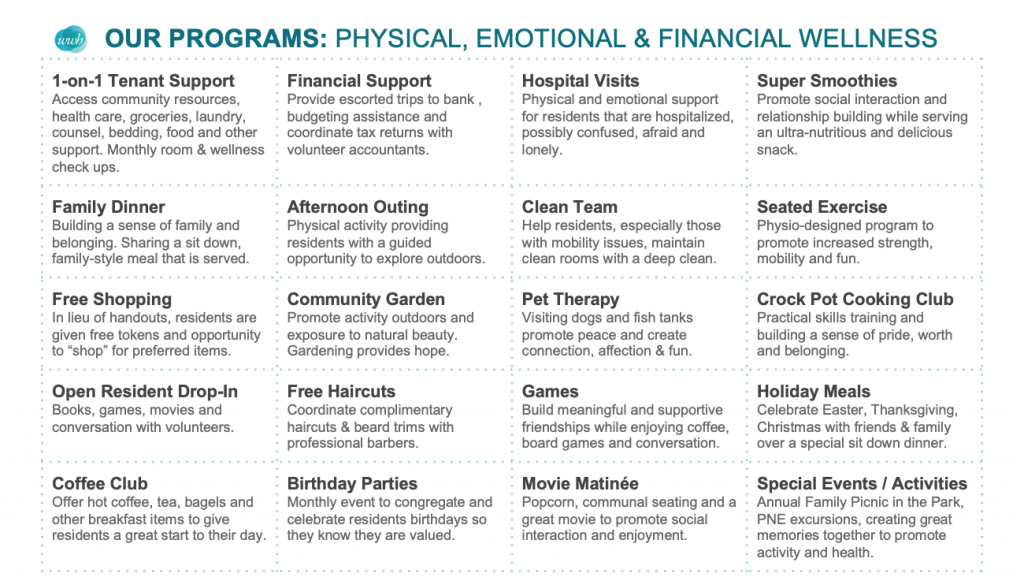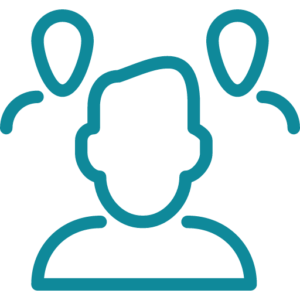 who
Whole Way House is a registered Canadian charity serving vulnerable seniors and veterans who are facing marginalization, disabilities, addiction issues and/or mental health issues at the Veterans Manor in the Downtown Eastside. It was co-founded by Jenny, Josh and Mary Konkin in 2013.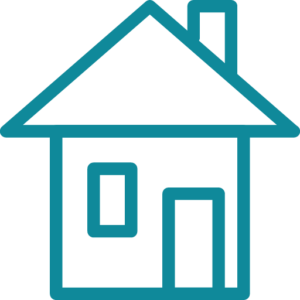 what
Our vision is to reach the people in Vancouver's Downtown Eastside by creating a safe and welcoming environment where we can build meaningful relationships and a community that instills worth, value and dignity.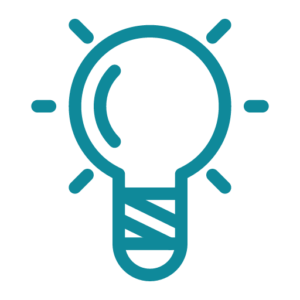 why
We believe that when a person feels loved and valued, they are able to find purpose in life and be a part of something greater. We offer friendship and support to those who are often lonely, isolated, rejected and forgotten.
The 'I Get To' Legacy Project
"The I Get To Legacy Project" is our social enterprise which provides meaningful work for someone in transition while also supporting our programs. Each piece represents a changed life.
Supportive Housing Partnership with the Veterans Manor
Whole Way House Society serves the residents of the Veterans Manor at 310 Alexander St, Vancouver, BC by providing Community Building Programs as well as one on one tenant support to 133 marginalized seniors and Veterans living in the Downtown Eastside.
In May of 2017, Whole Way House was proud to partner with the Veterans Memorial Housing Society through funding generously provided by BC Housing to provide the Supportive Housing Services at the Veterans Manor. Because of this partnership, we are able to receive new tenants from the Supportive Housing Registry waitlist, provide support and access to vital resources, as well as a safe and welcoming community.
The Veterans Manor was built in 1986 in response to the housing crisis during Expo '86 and many Veterans were being evicted. It is owned and operated by the Veterans Memorial Housing Society, has 133 units (mix of single room with 2 piece bath and full bachelor suites), a beautiful rooftop garden and outdoor courtyard and 24/7 reception staff for security.
More info at the Veterans Manor website.
President named Top 40 under 40
We are excited and extremely proud to announce that our very own Whole Way House President Jenny Konkin is a winner of Business in Vancouver's 2018 Forty under 40 Awards! 
Jenny has had a tremendous impact on the Vancouver community by working tirelessly to help vulnerable adults to feel more connected and less lonely in our city.
Jenny has an astounding entrepreneurial spirit and she uses these gifts to benefit the at-risk and vulnerable adults in our own backyard. Jenny constantly does more, with less, by being resourceful, strategic and employing sheer tenacity. She has the qualities of a true leader.
Join us in congratulating our strong and committed leader as she received this impressive recognition from the business community! Read her full story below.
(Every year Business in Vancouver highlights the achievements of BC's young entrepreneurs, executives and professionals by finding 40 outstanding professionals worthy of the Forty under 40 distinction.)
Learn more about the history and people behind Whole Way House.
Get involved
There are several ways to support the many programs and activities that take place at Whole Way House!
Sponsorship
We rely on the generousity of local businesses to support our programs. Learn more about how your organization can sponsor a program at Whole Way House.
Donate
All donations go directly to funding our programs and activities. All donations will receive a charitable donations receipt.
Volunteer
Volunteers are the life blood of any non-profit organization! Find out how you can get involved as a volunteer and make a meaningful difference in our community.
E-Newsletter
Subscribe to our email newsletter to get all the latest news from Whole Way House!