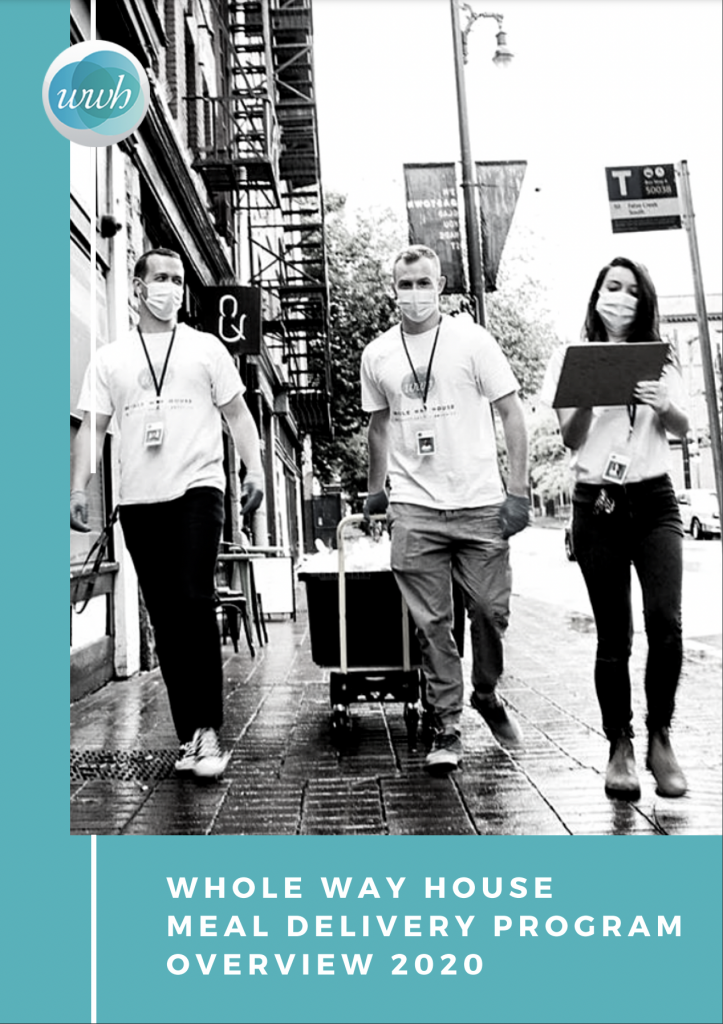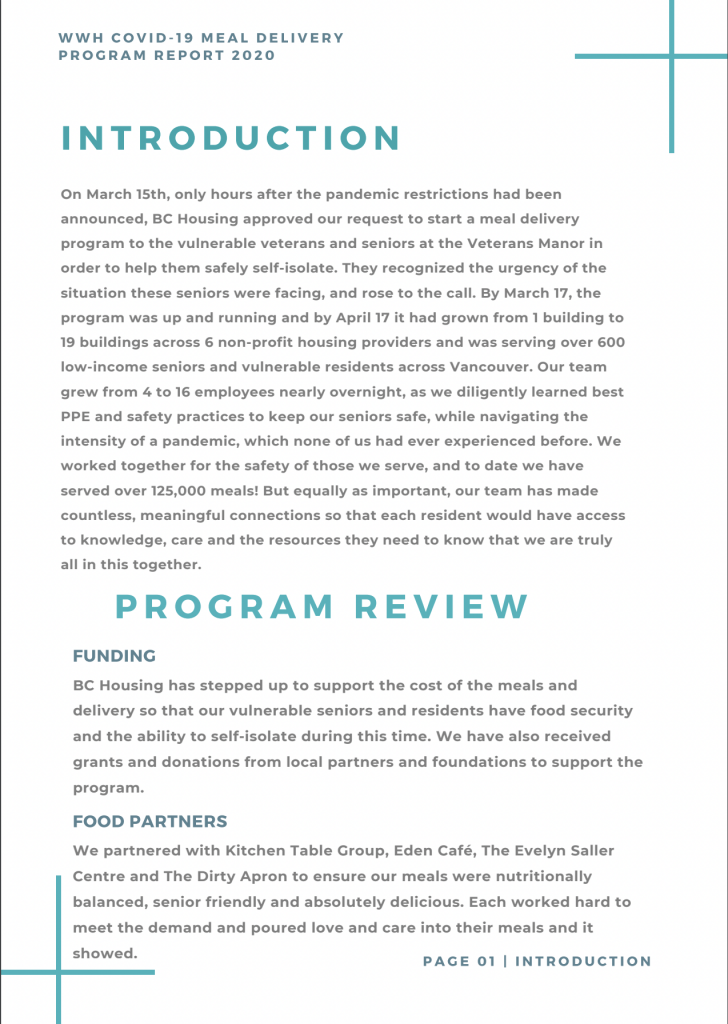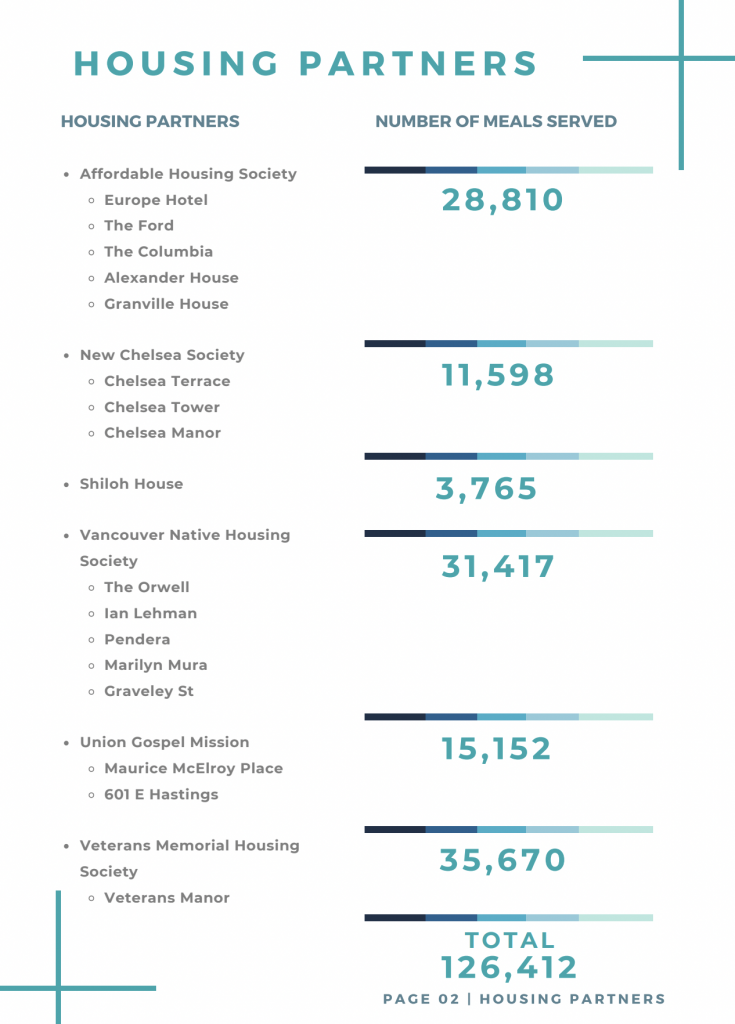 UPDATE: By August 2021 we served 260,000 meals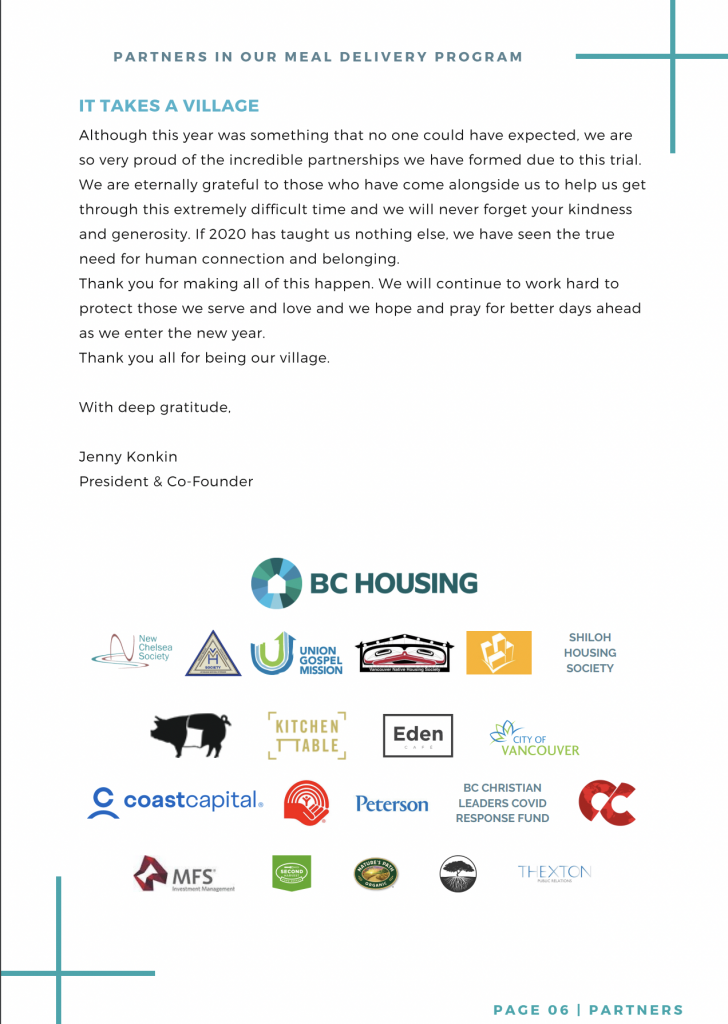 COVID-19 PANDEMIC RESPONSE PLAN –
Seniors Meal Delivery Program
When the COVID-19 Pandemic hit, thankfully we were able to respond quickly. Within 48 hours we were able to develop a meal delivery program to help our seniors self-isolate safely and with the help of BC Housing, The Dirty Apron, Kitchen Table Group, Eden Cafe and now several other partners, we have been able to expand this program to over 600 low-income seniors, veterans and vulnerable residents in the Downtown Eastside and across the city.
Our Seniors Meal Delivery Program is more than just food although that is absolutely essential for our vulnerable seniors – it's about letting them know they are loved! Knowing that someone cares enough to bring you a hot meal, check in on you and even share a laugh together makes all the difference in the world!
And they have been more grateful than we can express.
Our team has been working tirelessly on the front lines to ensure our seniors are protected during this difficult time. We feel it is important to provide support and care to our vulnerable seniors in a positive environment in an effort to comfort and educate those who may be experiencing fear or panic.
We are following the COVID-19 developments very closely as our seniors with complex health issues are at higher risk of becoming ill. We continue to monitor the latest advice from our  health agencies, and want you to know that we have procedures in place to ensure best practices and protocols are being used.
Our number one priority is the health and well-being of our elderly residents and our team.
We have implemented additional measures to ensure their safety as well as the safety of our team, including:
Introducing enhanced cleaning protocols, with particular focus on high traffic and high contact areas.
Offering food delivery service to all residents to encourage self-isolation
Continuing to be a positive presence throughout this time.
Increasing communications and reminders with our residents, partners and employees on important health and safety measures.
We will work together as a team to spread love, not germs!
Since March 17, 2020 we have served more than 260,000 prepared meals to over 600 seniors and residents across 19 buildings operated by non-profit housing providers (Veterans Memorial Manor, New Chelsea Society, Affordable Housing Society, Union Gospel Mission, Vancouver Native Housing).
Thank you for your continued support during this time – we are believing for the best for our seniors and veterans and your thoughts, prayers and support are much appreciated.
With gratitude,
Jenny Konkin
President & Co-Founder
Whole Way House is working closely with our local health authority, the City of Vancouver, BC Housing and the BC Non Profit Housing Association to follow best practices in physical distancing, follow infection prevention and control protocols including diligent hand hygiene and appropriate Personal Protective Equipment to help keep our seniors safe. We are thankful for the support, education and leadership of our government.